Corporate Identity. It's all about your business. Branding all of your business forms and stationary with your logo, color scheme, and style is important to your business. Without this cross-platform unity your clients and customers will perceive you and your business as temporary at best.
With the surge of do-it-yourself logos, the quality of branding for new companies is literally going downhill. Many new business owners fail to see that a logo, unlike any other design element, is literally the face of their company. Therefore, careful consideration and due diligence is imparative when it comes to logo design. However, the logo is just the tip of the business 'brand'.
Each and every part of your brand identity—from your business card, to forms you use, to your business' brochures, and even clothing—should solidify your corporate identity, securing your place in the business word and your potential customer's mind.
There should be a life in your brand design with the use of a combination of color, visual appearance or style, name, topography, intensity and the size. Appropriate usage of these elements will provide uniqueness to your brand. To ensure your brand identity makes proper use of these elements you can and should hire a professional to create your brand design who can make your corporate idenity more memorable. Contact us today to find out how we can help.
Marketing Design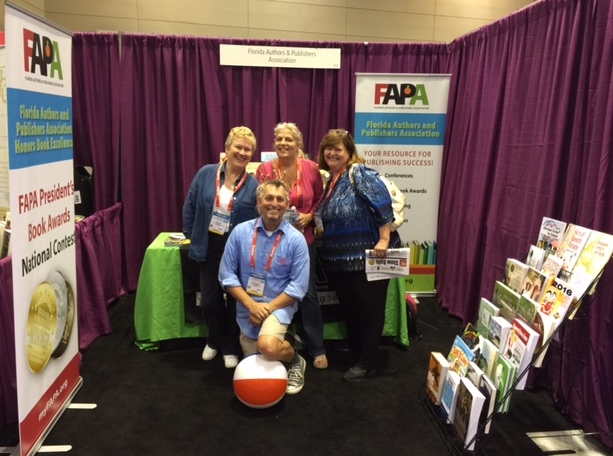 myFAPA.org Display banners designed by DocUmeantDesigns
The job of marketing design is to attract your clients and customer's attention in such a manner as to get your offer noticed. As with all designs the process of design should begin with a thorough understanding of your endgoal. This can easily be accomplished in your first consultation.
When designing your marketing pieces there are numerous design fundamentals that come into play. For example, who is your target market? You must know who you are marketing to in order to effectively design your marketing pieces. A competent designer will use the knowlege and skill they have to present you with an attractive and compelling marketing design targeted for your specific target market.
Marketing design for print and digital use are done in two entirely different manners. While print should use high resolution images, your digital rendition can use much lower quality images.
Colors on the screen are significantly different than in print production, as an example. This is why you should be sure your design uses the correct color format for the end use you have in mind. So, when you speak with your designer be sure to let them know if you eventually plan on using the piece for print. Contact us today to find out how we can help add spice to your marketing designs. Whether your need is for print or digital design services DocUmeant Designs has the skill and experience to get your business noticed.
DocUmeant's Publishing Design services are broken down into two elements;
• Cover Design

• Interior Formatting or what is known as book layout.

It's said that "the cover design brings them in, it's the hook.… and the back cover sells them." So how your cover is designed and what should go into an effective cover design is not to be taken lightly.
Once your cover has compelled them to open your book to take a look inside, don't let them down with an stock interior formatting. This is a complex process that should only be assigned to a competent book design professional. It is for this reason that DocUmeant Designs creates custom covers and interior formatting unique to each and every book we design.
Our publishing division, DocUmeant Publishing, offers multi-platform publishing services and can assist you in not only your successful publishing needs but marketing of your book or ebook as well. Contact us today to find out how we can help you become a successful published author.
Are you DIYer? Get Ginger's ebook Kindle Publishing, Yes, You Can on Amazon and learn the tricks she uses for every Kindle ebook she formats here.
Website Design
Today there is no such thing as having a business without an Internet presence. With the fact that when locating a business or service or even just looking for an answer to a question people search the web first. Very seldom will they turn to a dictionary or phone book. This is why you must have a solid Internet presence beginning with your business website.
The website design process has greatly changed over the years. And it will likely continue to evolve and change over the course of time. When you consider your website design your first consideration is how much hands-on control you wish to retain. Will you be maintaining your website yourself or do you realize that your time is better spent selling your products and services? Do you want to interact with your customers or just offer ideas and information? These questions and many more should be covered in your initial consultation so that your website is all you dream it to be once it is completed.
Today's website design is not just a quick table filled with text and images. Website design has become a much more complex process due to the increasinly smaller and varied platforms on which your website will be viewed. The turn to Responsive Web design is making this field complex and therefore should not be done by the novice designer. This is where DocUmeant Designs can come to your rescue. Contact us today to begin the process of designing or updating your business website.