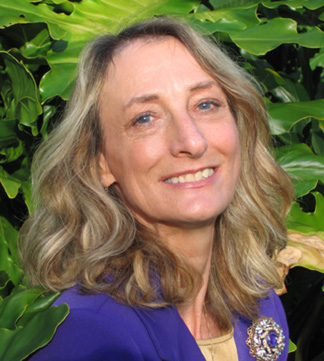 G I N G E R M A R K S was born in Lansing, Michigan and moved to Florida when she was in her early twenties. She worked in the medical field and owned a surgical clinic for over twenty years. Ginger's love of music and art has always been at the forefront of her endeavors as she dabbled in many crafts while being both a soloist and choir director at her local church. Some of the crafts she has done include macramé, quilling, cross-stitch, quilting, and crochet just to name a few. It was during this time in her career that she honed her entrepreneurial skills and began dabbling in graphic design.
In 1998 Ginger founded GraphInc which eventually evolved into DocUmeant, and the DocUmeant family of companies was born. While offering writing services such as editing and dictation, as well as marketing copy writing, Ginger found her focus being shifted more and more towards her true love, art, and specifically the art form of graphic design. Thus, she decided to separate the two companies into DocUmeant.net for writing and DocUmeantDesigns.com which would specialize in graphic and digital design.
In August of 2006 she accomplished her goal of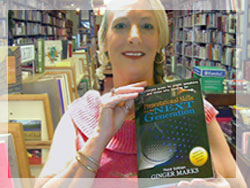 becoming a published author with the printing of her first book, Presentational Skills for the Next Generation. When the book finally arrived and she was holding it in her hands it was a dream come true for her. However, that excitement was short-lived when, as she opened her book, the cover cracked. It was then that she vowed to help others like her not to suffer that same fate and DocUmeant Publishing was born.
Now sixteen years later, Mrs. Marks has authored several books and articles. She is now in her ninth year of publishing the Weird & Wacky Holiday Marketing Guide Your business marketing calendar of ideas which has been awarded the honor of becoming the #1 marketing book on Amazon and named in Dan Poynter's Global eBook Awards under the category, Non-Fiction - Advertising/Marketing/Sales.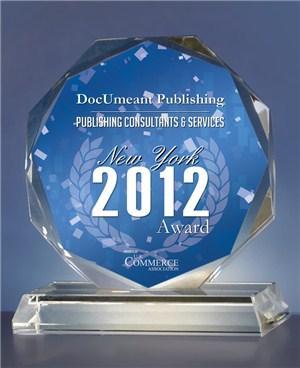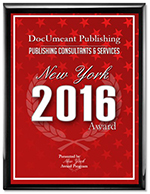 It was also a great honor for Ginger, in 2012 and again in 2016, to see her publishing company, DocUmeant Publishing, chosen by the people as the 2012 New York US Commerce Association winner in the Publishing Consultants & Services category and in 2016 by The New York Award Program. Further enhancing her joy was that she herself was named to the Covington's Who's Who that same year and as Executive of the Year the following year.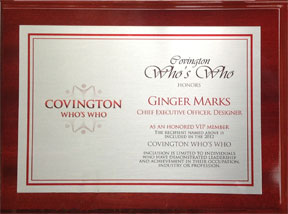 During these last fifteen years the DocUmeant family of companies has assisted business owners and authors from all over the globe in accompishing their goals. The tagline of the company is 'We Make YOU Look GOOD!' and that is exactly what they do.
The Best of Clearwater Award Program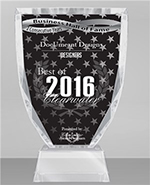 In 2015 and again in 2016 DocUmeant Designs was honored with the Design Firm Award in Clearwater, Florida—our local area. Each year, in and around the Clearwater area, the Clearwater Award Program chooses only the best local businesses. This second in a row winning designation also places DocUmeant Designs in the Business Hall of Fame! They focus on companies that have demonstrated their ability to use various marketing methods to grow their business in spite of difficult economic times. The companies chosen exemplify the best of small business; often leading through customer service and community involvement.
Read the 2015 Press Release and the 2016 Press Release
Further solidifying our company's expertice DocUmeant Designs ranks the second highest rated firm amidst over 20,000 Designers, Developers & Marketing Professionals in the USA.
DocUmeant Family of Companies
CALOMAR, LLC
CALOMAR, LLC was founded to bring the full services of publishing, design, and marketing together, thus making it easy for you to connect with the division of our company that best meets your business and authorship needs. Visit us here.
DocUmeant Writing Services
Editing, writing, press release writing and distribution are just the begining of services you will enjoy when you hire the DocUmeant writing team. Visit us on the Web at DocUmeant.net for more information.
DocUmeant Publishing
Have you got a book in you and you are aching to get it out for the world to read? Do you want to be in control of the way it comes together? Have you tried the traditional publishing route and been rejected at every turn? Do you want to retain more of your royalties? If you have asked yourself even one of these questions, then you deserve to see your book turned into a reality!
Whether you want to be in total control or get some assistance with a task or too along the way, DocUmeant Publishing is there to assist you. For more information visit us at DocUmeant Publishing.
DocUmeant Designs
Welcome to DocUmeant Designs we are here to assist you with your professional design needs. Poke around and then give us a call at 727-565-2130 or email us at ginger.marks at DocUmeantDesigns.com. We look forward to assisting you with all your branding and digital design needs.
our Memberships

Design Firms Service Provider
Vote for us, view our Design Firms portfoio, and read reviews of our work all on our service profile at Design Firms.
Visit their Site

Where Writers Win - Winner Circle
Put Our Author Marketing Team in Your Corner!
Writing is an art, but writing is also a business, one that becomes increasingly competitive as the self-publishing industry floods the market with millions (yes, millions) of new book titles each year. You need quality, professional author marketing services, marketing specific to AUTHORS that will drive readers to you.
Visit their Site